A guide for COVID-19 Preparedness for Guests and CREW
COVID – 19 Health and Safety Information for Club Getaway
As Club Getaway enters our 2022 season, we have updated our COVID-19 Playbook. This Playbook is has been developed based on recommendations from local health officials, Club Getaway's medical advisory team, and our experience operating to seasons in the pandemic.
These guidelines have been updated as of October 1st 2021, we expect that over the next few months, and before we open to operate in 2022, this Playbook will change. When updating this Playbook, we updated based on that we are opening today. Portions of the play book that focuses on personal hygiene, cleaning, and disinfecting of common areas and guest spaces such as cabins, dining, activities, and restrooms, will not change and have been permanently adopted by Club Getaway
COVID 19 vaccines are mandatory for all guests eligible to get the vaccine

Children 12 and under will agree to take a rapid Covid Antigen test upon arrival

Workplace distancing and hygiene protocols

Mandatory use of masks and other necessary PPE by all staff

Signage regarding COVID-19 from State, CDC, and WHO

Thorough and frequent cleaning of workplaces, restrooms, common areas, and vehicles

Hydrogen peroxide mix will be used for cleaning, as recommended by the CDC

An adequate and continuous stockpile of necessary PPE and sanitizing supplies
We have found that a model policy for COVID-19 Safe Space for guests includes the following elements.
HEALTH SCREENING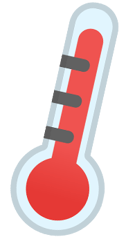 All Guests at Club Getaway will be required to present ONE of the following
1. Proof of vaccination
3. If your child is 12 years old or younger, we will require a rapid test upon arrival at Club Getaway.

HEALTH SCREENING (See Appendage A)
A waiver and questionnaire will be filled out by each crew member and guest on arrival; this will include but not be limited to the following questions:
Have you had a positive COVID test in the previous 2 weeks?

Have you recently had a fever above 100 degrees Fahrenheit?

Have you recently had a cough?

Have you recently had a nausea/diarrhea reduced smell or taste?

Have you recently had a fatigue?

Have you recently had a aching body/muscle pain?

In the past 2 weeks have your been exposed to anyone who has Covid-19?
FACE MASKS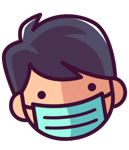 Face masks/screens/gloves will be used by all Club Getaway directors and crew when interacting with guests closer than six feet. The kitchen and cleaning crews will always be wearing a mask and gloves while working.

CABIN AREAS
Are you staying overnight? Club Getaway has reinstated Cabin Shares. Although a financial incentive is now in place for those who decide to "Build a Bunk" and purchase the entire cabin
SIGNAGE
Posters and signage from the state department, CDC, and WHO will be placed around camp, reminding directors, crew and guests about social distancing, handwashing, face-coverings, cough etiquette, and general reminders about stopping the spread of the disease.
CLEANING
Disinfecting and sanitation of Club Getaway is paramount to our success this summer. We will have hourly cleaning for certain high-touch or high-traffic areas, such as door knobs, railings, public bathrooms, activity areas & equipment. We will be using a hydrogen peroxide mix, which is recommended to us from the CDC. We will disinfect and sanitize the entire property each night; this will include buildings, floors, vehicles, bathrooms, changing facilities, and all activities and equipment used that day.
HAND SANITIZING STATIONS

Club Getaway will have over 200 hand sanitizer stations strategically placed around the camp property. These units will include a 70 % Alcohol-based sanitizer solution and will be checked by crew on an hourly basis and refilled and sanitized routinely.
ACTIVITY AREAS AND EQUIPMENT
All activity areas and equipment are sanitized twice daily. All activity equipment are sanitized after each use. Any sports equipment such as archery equipment, basketballs, tennis racquets and soccer balls used by a guest will be sanitized by staff before each use.
DINING AREAS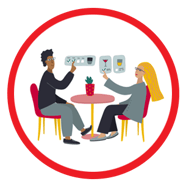 We have improved our ventilation in the dining rooms, and put up over 10,000 square feet of Tent space. There will be continuous ventilation inside the tent, and we will have the filters from the ventilation units disinfected and sanitized twice daily.
For the most up to date information please register for our mailing list below: