A guide for COVID-19 Preparedness for Guests and CREW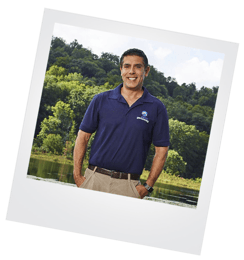 As we prepare to open for the 2021 season, we do so with the expectation that COVID-19 will still be part of our world for a while. We are prepared. In 2020, Club Getaway hosted over 10,000 guests as part of our Camp Getaway adult program and our Family Camp program. We did this with ZERO COVID-19 cases being traced back to Club Getaway.
Yes, we are proud of that accomplishment; although the past is the past. We are now looking forward, continuing with the proven prevention practices that have been successful and developing new systems, as the technology and testing improves.
As we adapt to life with COVID-19, Club Getaway has proven that we can continue to have new adventures, meet new friends, and still have fun in a safe way. Club Getaway's medical advisory team consists of top professionals in the areas of health and safety, lodging, adventure, and camping. This team has helped us to create our proven guidelines. We have hired top-notch trainers to prepare our staff. The question we constantly ask ourselves is, "Would we feel comfortable being guests or sending our children to Club Getaway?" This has been the driver with every system, process, and safety protocol we put in place.
This Safe Playbook is a fluid working document, as we are continuously updating our protocols. We set the standard in 2020 and will only improve on it in 2021.
Stay safe, stay healthy and see you at camp,
David
*** Please note that all safety measures are subject to change based on guidance from the state and local board of health, American Camping Association, Connecticut Lodging Association, and Alliance Challenge Course Organization. While we recognize that all risk cannot be completely eliminated, we believe that these protocols are of the highest standard and will work to greatly minimize potential risk.
COVID – 19 Health and Safety Information for Club Getaway
In response to the COVID-19 pandemic, Club Getaway has implemented new protocols to protect the health and safety of our guest and staff members. These actions have been developed with guidance from the state and local board of health, American Camping Association, Connecticut Lodging Association, Alliance Challenge Course Organization and a private medical advisory firm. Based on all of this input we have developed The Club Getaway Safe Playbook.
These guidelines are intended for all Club Getaway directors, crew, and guests. Opening Club Getaway requires all of us to move forward by practicing social distancing and incorporating habits listed in this Safe Playbook. This plan will focus on personal hygiene, cleaning, and disinfecting of common areas and guest spaces such as cabins, dining, activities, and restrooms.
We have found that a model policy for COVID-19 safe workplace for directors and crew includes the following elements.
Initial screening of all guests and employees

Daily employee temperature checks, health screening, and monitoring

Workplace distancing and hygiene protocols

Mandatory use of masks and other necessary PPE by all staff

Signage regarding COVID-19 from State, CDC, and WHO

Thorough and frequent cleaning of workplaces, restrooms, common areas, and vehicles

Hydrogen peroxide mix will be used for cleaning, as recommended by the CDC

An adequate and continuous stockpile of necessary PPE and sanitizing supplies
We have found that a model policy for COVID-19 Safe Space for guests includes the following elements.
Health screening and questionnaire on arrival

Social distancing and hygiene protocols in place

Mandatory use of face masks when social distancing cannot be implemented, guests are asked to bring a face mask from home

Reduced capacity to 50% and groups of no more than 10 people

Overnight stays will have private cabins, each party or individual will be allocated a cabin with private bathroom - no strangers will be grouped together

Signage regarding COVID-19 from State, CDC, and WHO

Thorough and frequent cleaning of shared spaces, activity areas, and equipment to protect each guest

Hydrogen peroxide mix will be used for cleaning, as recommended by the CDC.

200 hand sanitizing stations around camp containing at least 70% alcohol-based sanitizer.

All dining will be outside or inside the tent with adequate ventilation and spacing
These protocols have been reviewed and approved by our medical team. Together, and with your support, we can make Club Getaway a safe workplace and a safe place for all of our guests.
HEALTH SCREENING & TEMPERATURE CHECKS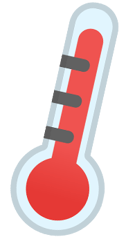 Upon arrival all guests and crew will go through a health screening. Anyone with a temperature above 100 will not be permitted onto the property. We will follow the State and Health Department guidelines as to when the guest can return at a future date.

HEALTH SCREENING (See Appendage A)
A waiver and questionnaire will be filled out by each crew member and guest on arrival; this will include but not be limited to the following questions:
Have you had a positive COVID test in the previous 2 weeks?

Have you recently had a fever above 100 degrees Fahrenheit?

Have you recently had a cough?

Have you recently had a nausea/diarrhea reduced smell or taste?

Have you recently had a fatigue?

Have you recently had a aching body/muscle pain?

In the past 2 weeks have your been exposed to anyone who has Covid-19?
SOCIAL DISTANCING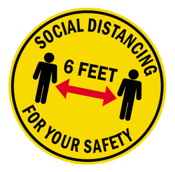 Club Getaway will adhere to state and CDC guidelines when it comes to social distancing. The state and CDC guideline is defined as being no less than a 6ft distance from other people. We will have socially distant parking, orientation, dining, and activities. Activities will be in groups of 10 people or less, and a 6ft distance will be maintained as much as is possible. When a 6 ft distance cannot be maintained, a face mask will be mandatory.
FACE MASKS AND PPE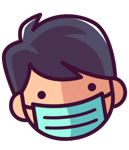 Face masks/screens/gloves will be used by all Club Getaway directors and crew when interacting with guests closer than six feet. The kitchen and cleaning crews will always have to wear a mask and gloves while working. Guests are expected to wear appropriate face coverings when indoors or social distancing regulations cannot be kept. All guests are expected to bring masks and gloves with them to Club Getaway. If guests do not bring masks and gloves, Club Getaway will insist you purchase items from our store on site.
CAPACITY & GROUP SIZES
Club Getaway will be opening until further notice at maximum of 50% capacity. When housing guests, we will have a free cabin in between each cabin group .

CABIN AREAS
Are you staying overnight? Family/friend groups and individuals will each have private cabins with bathrooms; due to COVID-19, we will not be organizing cabin-mate shares.
SIGNAGE
Posters and signage from the state department, CDC, and WHO will be placed around camp, reminding directors, crew and guests about social distancing, handwashing, face-coverings, cough etiquette, and general reminders about stopping the spread of the disease.
CLEANING
Disinfecting and sanitation of Club Getaway is paramount to our success this summer. We will have hourly cleaning for certain high-touch or high-traffic areas, such as door knobs, railings, public bathrooms, activity areas & equipment. We will be using a hydrogen peroxide mix, which is recommended to us from the CDC. We will disinfect and sanitize the entire property each night; this will include buildings, floors, vehicles, bathrooms, changing facilities, and all activities and equipment used that day.
HAND SANITIZING STATIONS

Club Getaway will have over 200 hand sanitizer stations strategically placed around the camp property. These units will include a 70 % Alcohol-based sanitizer solution and will be checked by crew on an hourly basis and refilled and sanitized routinely.
ACTIVITY AREAS AND EQUIPMENT
All activity areas and equipment are sanitized twice daily; for example, if you are here for the ropes/adventure course, you will be handed a sanitized and clean harness and helmet, this equipment will be yours for the rest of the day. We will then clean and sanitize the equipment overnight for the next day. Any sports equipment such as archery equipment, basketballs, tennis racquets and soccer balls used by a guest will be sanitized by staff before each use.
DINING AREAS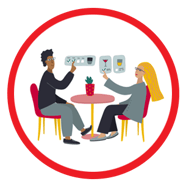 We will have dining areas outside and under the tent with tables staggered 6ft apart. There will be continuous ventilation inside the tent, and we will have the filters from the ventilation units disinfected and sanitized twice daily.
For the most up to date information please register for our mailing list below: